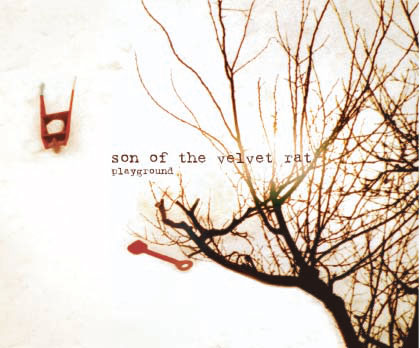 떠돌이별 임의진의 초이스 음반! son of the velvet rat의 playground 한국판을 2009년 9월 1일 발매한다. 내년 이맘때쯤 한국에 초정할 계획이다.

수록곡
1. Flower Song
2. Ready to go
3. Sleeping Stars
4. Are the Angels pretty?
5. The Sea so blue
6. Everything's calm but my heart
7. How can I make her smile again
8. Snow
9. Lungfish
10. She floated away
11. Blue hair
12. I am a Jet Pilot
13. Wait
14. When She Walks in the Room
15. Lovesong #8
16. Bad Screenplay / Bad Karma
17. Phantom Song
18. Death is a warm Glove
19. Leaving you

Son of the Velvet Rat
"Introspective and cathartic European folk music."
(Sahar Oz, Delusions of Adequacy, Pittsburgh, PA)

"There's some dark majesty at work here."
(Suzie Q, logo magazine, London)

"Heartbreakingly beautiful, slow, minimal folk. Think Will Oldham, mellow tracks Iron and Wine, quiet Sun Kil Moon ... (Mor, KZSU Radio, Stanford, CA)
"The most beautiful and most touching music being created today," wrote now!
magazine about Son of the Velvet Rat's "Playground" album, and ranked it in 2nd place on
its list of this country's most outstanding musical works of 2006. Kurier, a top Vienna
daily, brought out the ultimate superlatives, calling Georg Altziebler "the best
singer/songwriter this country has ever produced."
Discography
Spare Some Sugar (for the rat) | 2003
By My Side | 2003
Alpha-Suite | 2004
Playground | 2006
Loss & Love | 2007
Gravity | 2008

www.polyphone.kr